Aluminium moulds manufacturer Lyon France
aluminium die casting moulds manufacturer in Lyon since 1945
INNOMOLDS, designs, produces, sets up and maintain high precision and high tech die casting moulds for aluminium alloys foundries
Since the beginning, in the footsteps of its founder, the name INNOMOLDS is linked to innovative spirit.
INNOMOLDS has established its reputation of mould maker by its capability to design and propose innovative processes for ever more performing moulds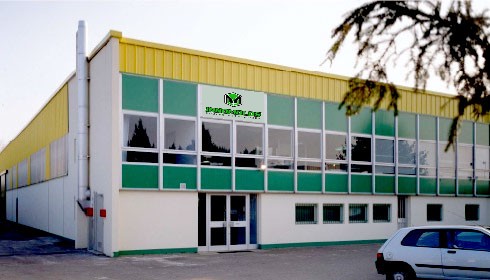 1945 : The company was created by M.SEIGNER. Innova proposed clamping and metal forming tools
1970 : INNOMOLDS became mould manufacturer for plastics injection in first period then for aluminium die casting in a second time.
1991 : The company production was equaly splitted in plastics and aluminium moulds, and a major change occured : René CLAVEL, mechanics expert in foundry bought Innova with his wife Josiane they put the company on the growing route.
1997 : Innova moved to Vaulx en Velin into a 1200 m2 building, to respond to the strong development of the company business
2008 : Nicolas CLAVEL, son of René, Graduated engineer and expert in metallurgics and heat treatments, joined the company and started to implement modern organization tools and manufacturing methods.
2010 : René & Josiane CLAVEL sold Innomolds to Eric VERGER, Graduated engineer as well, Nicolas CLAVEL was appointed Manufacturing Manager
Our vision is for Innomolds to be a reference in the field of die casting mould, recognised in France and Europe, continuously improving our know hows and skills by training our people, investing in high tech up to date machines, continuously improving our organization and innovating, innovating and innovating
Continuously evolving and targeting world class, our first goal is to satisfy you, with great flexibility, reactivity and to help you to improve continuously you competitiveness.